Who would want to be a Canadian historian these days? It's a question that comes to mind in looking at recent trends in academia today. It's not enough anymore to want to study the nation's past. Job ads for university professors frequently now call for someone who teaches Canadian history from a 'global perspective' or someone how is a 'transnational' Canadian historian. That is if universities will hire any Canadian historian, even of this modified form.
This only follows up on intellectual trends (with the emphasis here on trends) about the glories of studying anywhere (but especially little Canada) from a transnational perspective. The nation is so very 20th century. I have even been blamed for jumping aboard this bandwagon because
a book that I co-edited
contained a number of essays celebrating just this thing - the glorious de-parochialization of Canadian history. That an editor could disagree with the some of the essays in the collection (and could still consent to publishing them) doesn't seem to have occurred to a few reviewers.
But where will this all lead?
One example is in the June issue of the
Canadian Historical Review
where we find an article by Geoff Read and Todd Webb titled ' "The Catholic Mahdi of the North West": Louis Riel and the Metis Resistance in Transatlantic and Imperial Context.'
Read and Webb take that very familiar figure of Canadian history, Louis Riel, and give him an up-to-date transnational spin. (for background see the DCB entry
here
) The article essentially looks at Riel's second uprising in 1885 and asks what international newspapers had to say about it. It's a potentially interesting question, and might provide a new angle. But, of course, in typical academic fashion, that's not how it's sold. Instead we're told from the outset that previous scholars have 'neglected' this international aspect, that it has 'passed largely unnoticed'. It's always polite in academic articles to set yourself up this way - set out the sins of the past that you will now correct.
But what does this internationalizing of Riel tell us? Does it give us some dramatic new telling of Riel and the Metis? After all, if previous historians have neglected the international Riel, they must have missed something significant. Does this article force us to rethink what we thought we already knew? Well, no.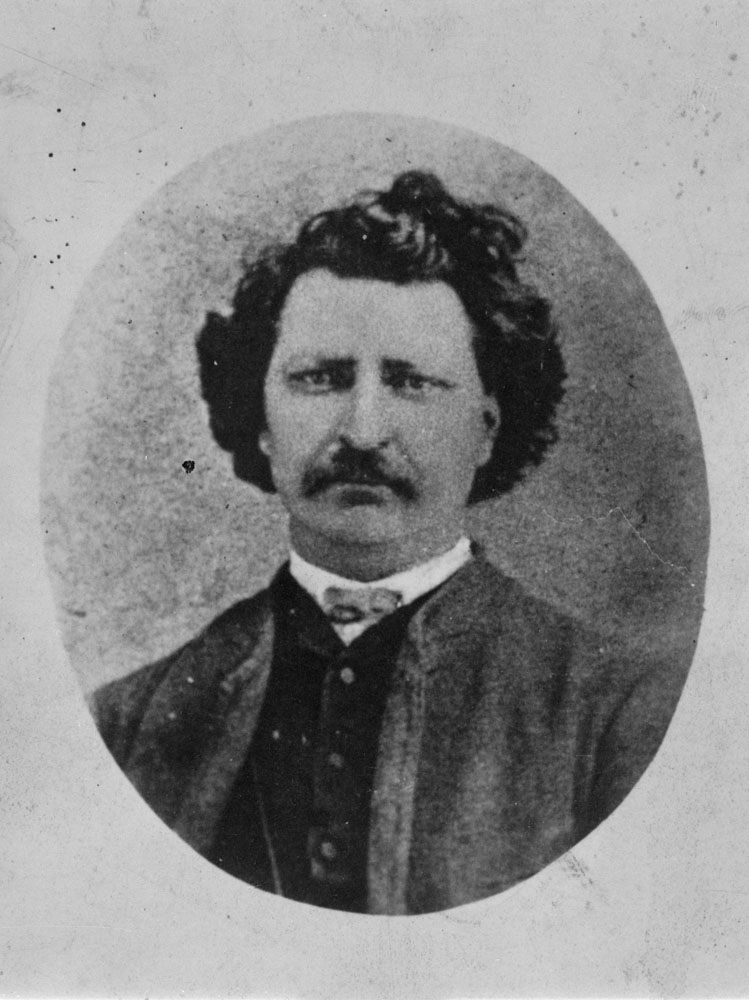 We are told that 'For Canadians, and especially Metis Canadians, it is surely of interest that Louis Riel was a media sensation in the the transatlantic world.' This reminds me of the time when a prime time US television show made a Newfie joke on air. Upright politicians righteously demanded how on earth this could ever have happened. But then This Hour Has 22 Minutes did a skit which showed several Newfoundlanders sitting around watching TV. When they heard the joke, far from being offended, they leapt up into the air, celebrating the fact that someone had just mentioned Newfoundland on American TV. It seems that when we internationalize Canadian history, parochialism can't be entirely done away with...
We're also told that because Riel was discussed in international papers or, as the authors have it, 'That he operated within North Atlantic and imperial contexts' means that historians should 'if not necessarily rethink their interpretation of Riel the man, revise their view of his significance.' Ok, then, more of what was already stated above. 'Hey, they mentioned our guy in London, and in Paris! Now, I really know Riel is important!'
Then we're told that other countries made what they wanted with him, that they interpreted Riel and the uprising along the lines of political conflict in their own countries. This can perhaps be shelved under the heading 'No need for research to discover this.'
And then, finally, we learn that neither the Metis or Riel ever really got to speak for themselves in the international press. This is certainly notable, but hardly surprising.
Why should I pick on these two historians? They are probably decent blokes who have done and could still do great work.
But the wider implications are disturbing. We are told again and again that we need to reimagine Canada in an international context (as if no one did this before). This, it would seem, is theoretical sophistication. This is the kind of thing that SSHRC evaulators are looking for. And yet, here is one of the places it leads - to an article that crosses all the trendy "t's" and dots the transnational "i's" and yet, even by its own authors' admission, tells us essentially nothing that should make us change our interpretation of the main events in our nation's past.